How To See Hidden Bet In 1xbet?
Question:Hi all! I am starting my first steps in betting and want to know what is betting history? Also, if you can, answer the following questions that will help you deal with tracking my actions in the bookmaker: How to view bet history? How to find out how much I lost in all the time in 1xbet? How to set up a filter to display wins or losses in the betting list? Why is my bet history not showing on my phone?
Answer:
All these and other questions will be discussed in today's article. But if you know how to view the history of sports betting and all you need is a working link for today, enter the official website 1xbet com right now:
In the 1xbet bookmaker, as in many gambling sites for real money, there is a special section for analytics «Bet History». Here users can get detailed information about the bets placed on sports / eSports in Line / Live mode. However, most novice players have problems with calculating the lost funds, as well as with the size of earnings in 1xbet. Below we will consider the main questions of 1x bet players and give answers to them.
1xbet Bet History
At first glance, it may seem that the betting history section is a useless feature — you placed a bet and forgot about it. This is how beginners and fans of sports betting think. Professional players daily use the data collected from the history of transactions and rates to analyze the turnover of their money.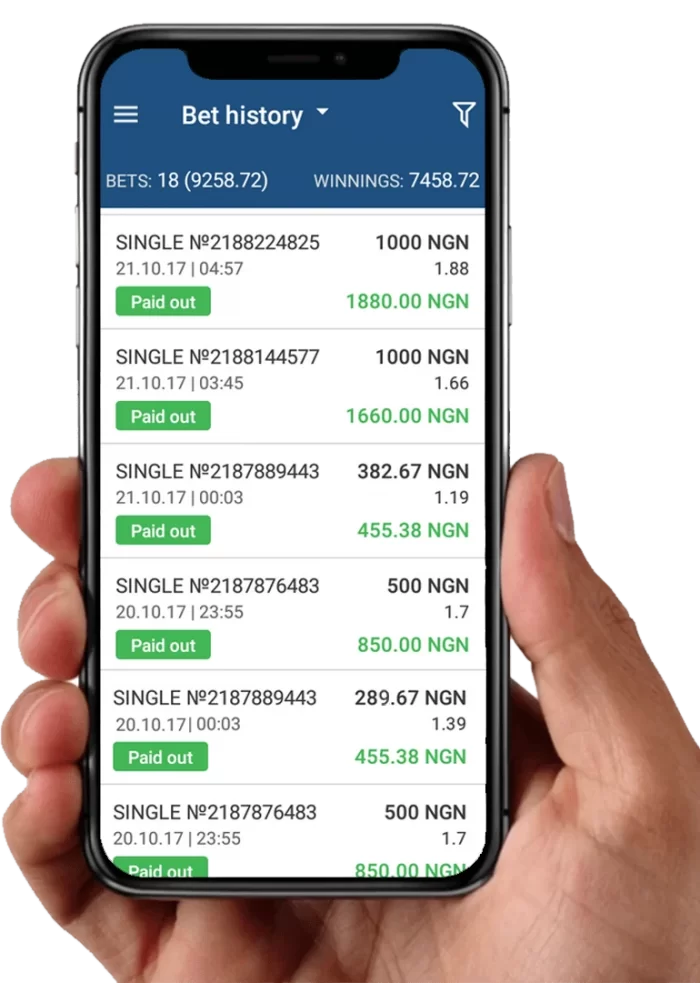 Every day in bookmakers, gamblers place bets on sports and then win or lose. While you are participating in betting, the history of bets is filled, where all the bets made and the money spent are indicated.
Before you start exploring all the features of the
«1xbet bet history» 
section, we suggest that you familiarize yourself with a short video instruction. The mini-guide explains how to hide/unhie & check bets, delete rates list or other functions:

Next, we will consider a guide about the history of bets in 1xbet, namely, how to find out how many bets you have made, how to hide or show the history of bets, how to delete and restore the betting list.
How to unhide bet history in 1xbet
Most beginners do not know how to view the history of sports betting in 1xbet and click on everything in the cabinet menu. To find out how many sports bets were lost / won for the entire period or for a separate time, you must first go to the 1xbet bookmaker's website. A mobile application, a program for betting on a PC, the official website of the bookmaker or its clone — a working mirror — are suitable as means of entry and authorization on the service.
Guide on how to view the history of bets on 1xbet:
Log in to 1 xbet and go to your personal account.
Select «Bet History» in the menu.
Customize the sorting of sports bets using special filters.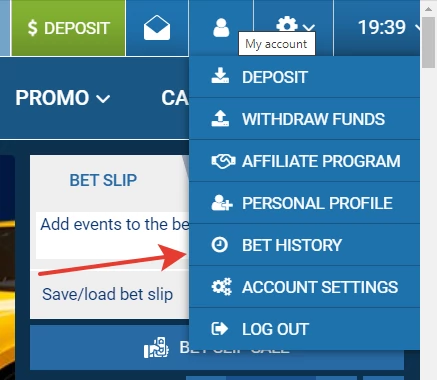 A screenshot of the history of sports betting.
Users can choose to filter bets before the start of the match or during the competition, or choose from those calculated or not. Here you can also specify the bets made by day, week, month or year. In addition, players can choose the categories of bets made «On the website», «TOTO», «In betting shops», «Unsettled bets», «Baseline odds».

The history of sports betting on the site at 1xbet.
You can hide the history of bets by deleting the entire list of bets. You can also set the display of 1xbet history for the period in which you did not place bets.
How to delete bet history in 1xbet
In the 1xbet bookmaker, there is a function to destroy information about the money put down, as well as about the amount of winnings and payments. Clearing sports betting history will help the player start betting from scratch. Most bloggers remove losing bets in order to convince their subscribers of high-pass predictions for parlays or other types of bets.
Step-by-step instructions on how to delete betting history in 1xbet:
Enter your Personal Account and select the «Bets History» section.
Display the history of bets for any period.
Click on the «Delete» button.
Clear 1xbet history.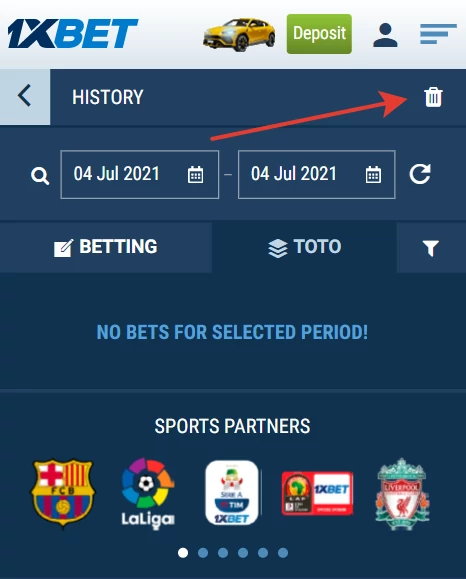 Screenshot from 1xbet mobi website — deleting history.
If you are using the mobile version of the site or application on Android / iPhone phones, click on the «trash can» icon to clean it.
How to Restore Betting History
What should I do if I deleted my 1xbet betting history? Some users may face problems in displaying statistics of losses / wins and do not know why 1xbet does not show bet history. This is due to the fact that you did not bet on sports, but only played casino games or cleared the history of 1xbet bets.
To restore the history of sports betting and obtain more detailed information, you need to contact the technical support to 1xbet employees by mail info@1xbet-team.com and ask them to recover lost data files. To do this, you may need to indicate the id number of the game account, as well as a photo of the main page of the passport in good quality.
Beginners are advised to read the real stories of players winnings on the sports betting site, which contains a large number of positive and negative reviews about 1xbet. The stories of gamblers on betting are taken from life and can give new users effective advice on how to place bets correctly and use other functions.
What are multiple betting in 1xbet?
Who are fork users and how a 1xbet bookmaker calculates them and blocks accounts - Describing the violation rules...
How To Transfer Money From 1xbet Account To Another?
💱 How can i transfer money to the another 1xbet cash account in bookmakers company....
How To Download Official 1xbet App For Android?
Instructions on how to download the genuine 1xbet application on a PC or phone....